Wedding and Events
A big part of any wedding is getting to the church on time. Metropolitan Rentals offer a huge range of transportation options, perfect for your wedding or event. Our fleet of vehicles are an excellent addition to any wedding that will make your wedding even more memorable, especially our iconic London Taxis. Authentic and well maintained, these vehicles are a unique choice. Hiring a wedding car from Auckland's Metropolitan Rentals ensures that you stand out and turn heads on your big day. Our London Taxis are some of the best wedding cars for hire anywhere in Auckland. Contact Metropolitan Rentals today to see how we can help you.

Metropolitan Rentals also offers a range of high capacity transport options to transport guests to and from events. With seating capacities ranging from 6 to 25, family and friends can get to the service and reception with comfort and ease. Metropolitan Rentals is the name you can count on for quality event car rental in Auckland. Whether you need a vehicle for a wedding, anniversary or any other special occasion, we have a wide range of vehicles to suit your needs.

For more information or to book transportation for your next event, contact us today.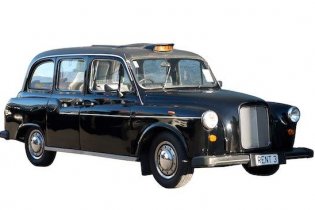 -

Authentic imported London Taxis

-

Manual or Automatic

-

Diesel

-

Seats 6: driver plus 3 on back seat and two pull-down seats

-

Great for weddings and special events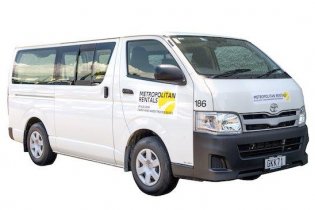 -

Toyota Hiace

-

Automatic

-

Towbar

-

Petrol

-

Rear half of van empty for storage space

-

Ideal for touring bands, catering firms, camping, Waiheke Island trips.

-

3 seats in front, bench seat that seats 3 behind.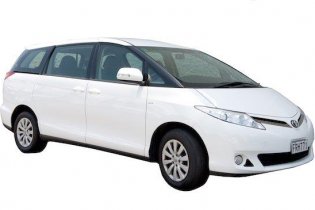 -

Toyota Previa

-

Automatic

-

Dual air conditioning

-

Towbar available on request

-

Petrol

-

CD Player

-

Seating configuration: 2 front, 3 middle and 3 back.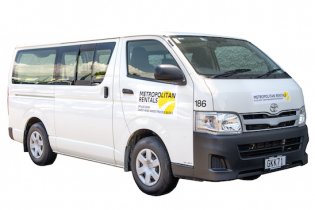 -

Toyota Hiace

-

Automatic

-

Seat belts

-

Towbar

-

Petrol

-

Seating configuration: 3 front, 3, 2, 3 back.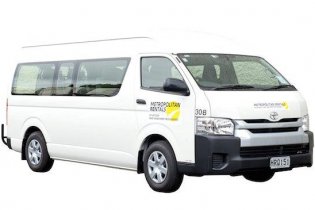 -

Toyota Hiace (Automatic)

-

Diesel

-

Towbar

-

CD Player

-

Seatbelts

-

Air Conditioning

-

Luggage space

-

Seating configuration: 2 front; 3, 3, 4 back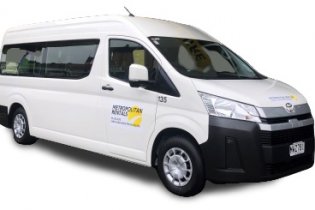 -

Deluxe Mercedes Benz Sprinter or Deluxe Toyota Hiace

-

Automatic

-

Diesel

-

Towbar

-

CD Player

-

Coach seating with seatbelts

-

Air Conditioning

-

Large luggage compartment

-

Seating configuration: 2 front; 3, 3, 4 back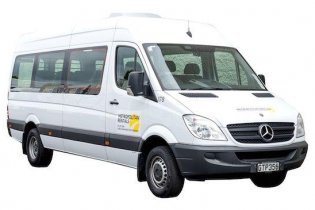 -

Deluxe Mercedes Benz

-

Automatic

-

Diesel

-

Towbar

-

Dual air Conditioning

-

CD Player

-

Luxury coach seats

-

Seatbelts

-

Large luggage space

-

Seating Configuration: 3 front; 3, 2, 2, 4 back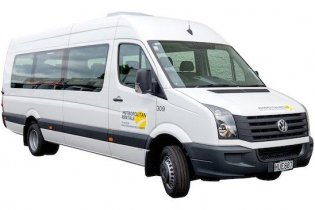 -

VW Crafter

-

Manual Transmission

-

Diesel

-

Towbar

-

Luxury Coach Seats

-

Seatbelts

-

CD Player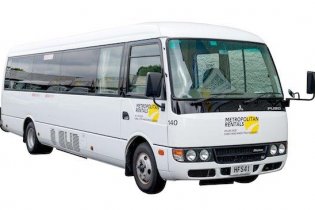 -

Mitsubishi Rosa

-

Automatic

-

Diesel

-

Towbar

-

Air Conditioning

-

Seatbelts

-

Microphone

-

Fire Extinguisher

-

Small luggage space